SHUT UP & WRITE! with Judy Bridges
The Class that Inspired the Book
FOR BEGINNING AND EXPERIENCED WRITERS
Redbird Studio, in the Marian Center
3195 S. Superior St. Milwaukee 53207
Winter - 2015
6 Saturday Afternoons
Jan 17, 24, 31, Feb 7, 14, 21 (Snow date: Feb 28)
12 noon - 3 pm (bring your lunch if you want)
$345 (deposit to hold place in class: $100)
Register early. Class fills quickly.
Registration Information for Shut Up & Write!
Fee: $345, due no later than 14 days before class starts
Deposit: $100, holds space until final payment is due
Payment options:
Register by mail by sending your check and contact info to Redbird Studio, 3195 S. Superior St. #209, Milwaukee, WI. Include your phone, address, email address, and start date of the class.
Register through Pay Pal with your credit card, or with your Pay Pal account.
Your registration will be acknowledged via email, or by phone.
If you cancel more than 14 days before the class begins, your payment will be refunded, less a $25 processing fee.
If you cancel less than 14 days before the class begins, your payment (less the processing fee) will be refunded only if we are able to fill your space in the class.
There is no refund for drops or missed classes.
If Redbird Studio cancels your class, you will receive a full refund.
Develop your skills
Build confidence
Get moving!
This nationally known class has helped many writers get moving on the road to success. It doesn't matter whether you are just starting out or have been writing for years, there is always more to learn and this is a great opportunity.
Enjoy the company of a small group of people from all backgrounds, all ages, all levels of education and experience. Beginners use this class to learn the brass tacks. Pros use it as a tune-up or to polish skills in added areas of writing.
One reason for the success of the class is that it attracts the right people - those who want to learn, are willing to work, and have a sense of humor. Let's face it, people who want to sit around and wait for good things to come to them, will not take a class called Shut Up & Write!
Judy specializes in sharing practical tips and techniques you can use to write fiction and nonfiction stories, articles, memoirs, essays, plays, and corporate communications. Learn how to:
Get your thoughts (and materials) organized
Bring your characters to life in fiction and nonfiction
Write powerful, attention-grabbing scenes
Get, and hold, your readers attention
Master Point-Of-View, Show vs Tell, and Narrative Drive
Get, and give, useful, encouraging, critique
Be inspired
Get focused
Write!
Judy Bridges is the founder of Redbird Studio, and author of the award winning book,
Shut Up & Write!
What students say:
"I can't remember the last time I enjoyed something as much as I enjoyed this class. I felt safe, stimulated and inspired."
Marie Moody New Berlin, WI
"Gave me the help I need to organize and make something out of my thoughts."
Tricia Mowen Austin, TX
"Simplifies the process for me, even as an already professional writer."
Judy Fossen Delafield, WI
Waupaca Book Festival
April 16 - 18, 2015 Details to be posted at a later date
Writing Life and Family Stories
May 31 - June 6, 2015 At The Clearing in Door County, WI Details to be posted at a later date
WRITING LIFE & FAMILY STORIES
The Clearing, Ellison Bay, WI
Sun-Sat. May 31 - June 6, 2015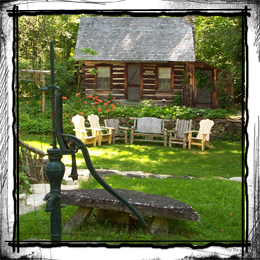 Whether you are a beginning writer or a pro, this workshop will help you mine the riches of the people, places and events in your life. Did you really get married on a motorcycle? What was it like to live through a dire illness, or visit Grandma, or dance on a cobblestone street? Would you like to write memories of your life or your family for publication, to give as gifts, or maybe to just "get it down" for yourself?
Life stories can take all kinds of forms—short stories, personal essays, monologues, poetry, tributes and one-act plays. Whatever form you choose, the important thing is to bring the story to life, to keep your readers engaged.
In this class, you will:
see samples of life stories others have written: gifts, family keepsakes, published collections and novels
recall unique experiences, funny stories and bits of wisdom that your family treasures
decide where to begin so it is lively and interesting
learn how to find your natural writing voice
learn from the writing, yours and others'
learn skills that are transferable to other types of writing
get a list of helpful resources
enjoy the company of others who like to write
Judy Bridges is the author of the award-winning writers' guide, Shut Up & Write! and the founder of Redbird Studio writing center in Milwaukee. Prior to founding the studio, she earned her living writing articles, short stories, plays and corporate communications. She holds bachelor's and master's degrees in creative writing and adult education. Her next book will be a collection of her own life and family stories.
Judy will contact students prior to class.
Class is appropriate for all levels of experience. (Note: Judy is allergic to fragrances. Please plan to use FF products during this week. Click here for information about Fragrance Free products)
Register with The Clearing
920-854-4088 or toll free 877-854-3225
Location:
12171 Garrett Bay Road
Ellison Bay, WI 54210
920-854-4088 or toll free 877-854-3225